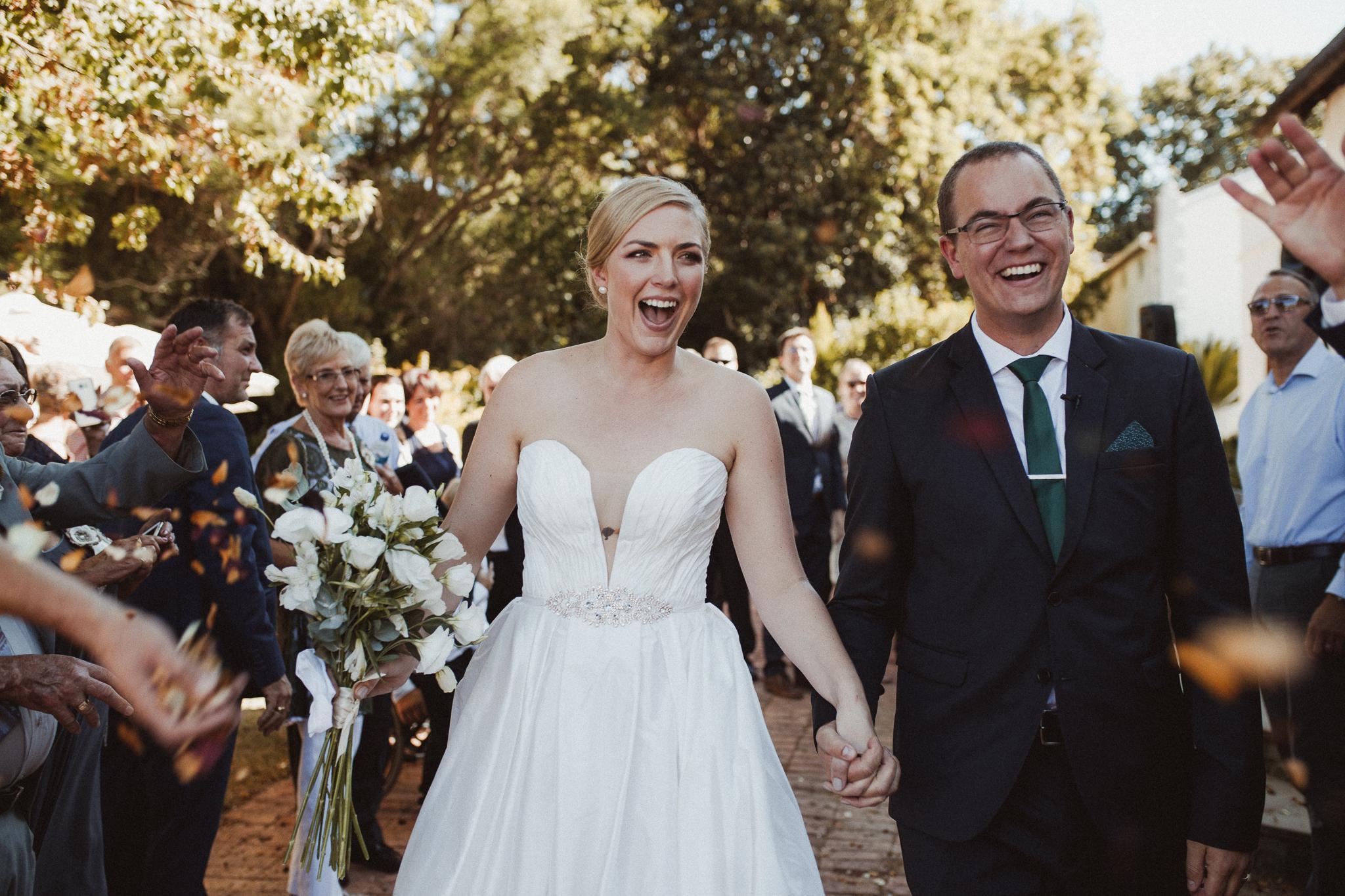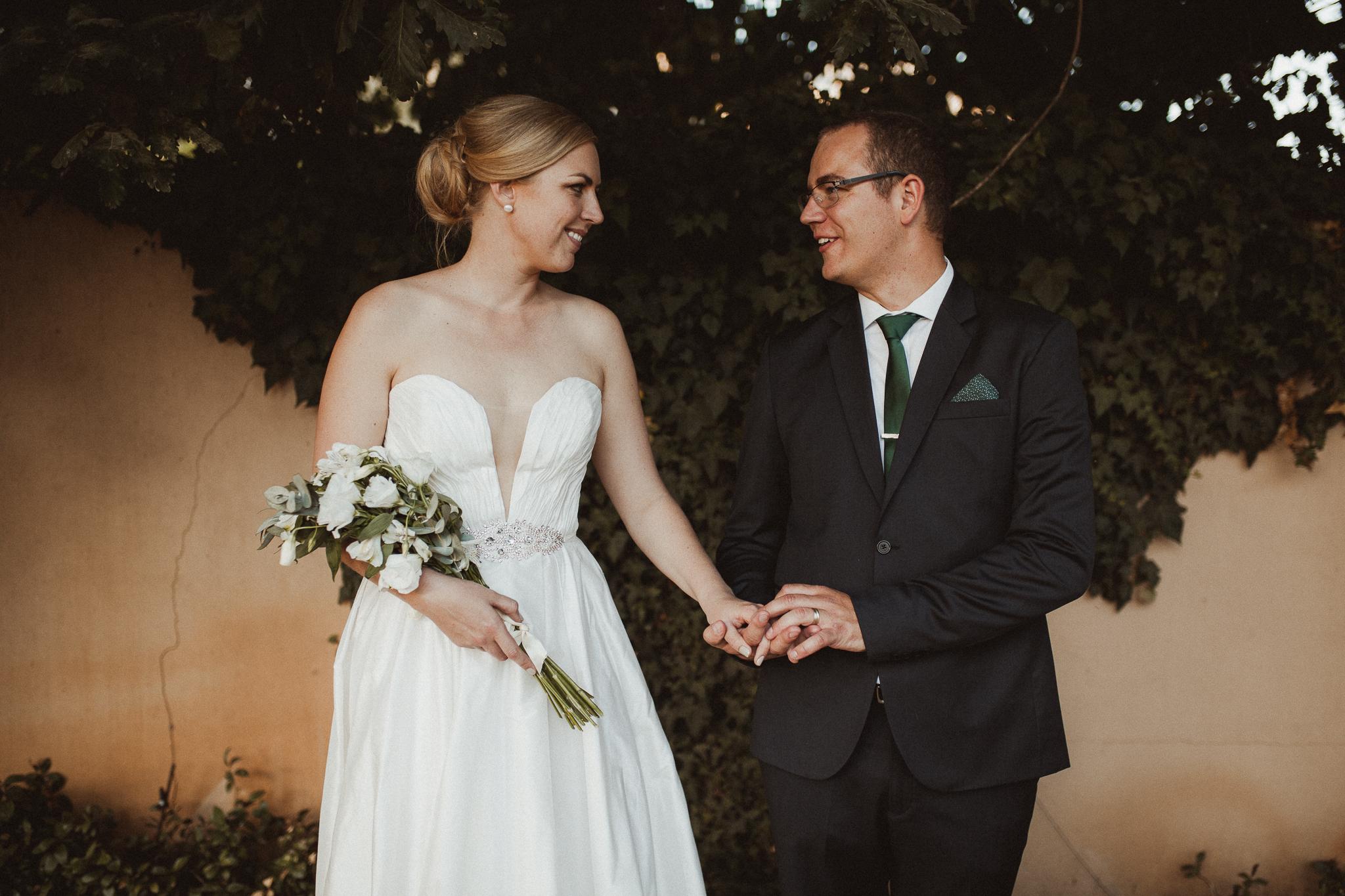 Back in March 2017 we had the honor to be a part of this beautiful couple's wedding day.
Karike & Werner had a truly extraordinary weekend with us, celebrating their family and friends and showing the type of love you can see when being around them. The Roos brothers did not disappoint in capturing this with their combined photography ad videography! Just take a look at the amazing video below showcasing the wonderful weekend in the Nuy Valley.
The weekend started off with a get together of the family and friends the evening before. They had a pizza tuk-tuk catering for them the evening and we provided drinks. They had some fun and games with family including Giant Jenga and our Italian bowl set.
Saturday the guys kicked off the day with a Nuy Valley Tractor Trailer drive to Willowcreek for olive oil tasting and Conradie Family Vineyards for wine tasting and finished at Leipzig with wine tasting. All while the girls started their day out with make-up, bubbly, fun and laughter with her bridesmaids.
A beautiful ceremony took place in our garden underneath the century old oak tree and this is also where both of them said their own vows to each other. Werner promised all his love to Karike and promised she would never walk alone again. He also promised to walk hand in hand with their path leading forward.
She promised where he'll go, she'll go and stay where he is. His God is hers and she chooses him above all with all of his strengths and weakness. She chooses him and him alone and is looking forward for the road ahead.
The group went to take photos at the amphitheater and we quickly turned the ceremony area into their pre-drinks area.  Hosted outside in the garden with games for young and old. Guests were spoiled with Saggy Stone beer, cocktails, while waiters roamed around with gourmet canapes.
Their colour scheme green, white & touches of gold. The reception so beautiful with candles surrounding the entire hall. Slow braised Red Wine Lamb Shanks was a sensation for main, while others enjoyed a Creamed White Leipzig Chicken dish as an option. Guests danced the night away with decadent canape-style desserts to snack on.
The crowd were definite dancers and the floor was full the entire evening. They opened the  dancefloor with bubbles surrounding the two of them, upon their second song all guest popped crackers filled with golden confetti and danced the night away.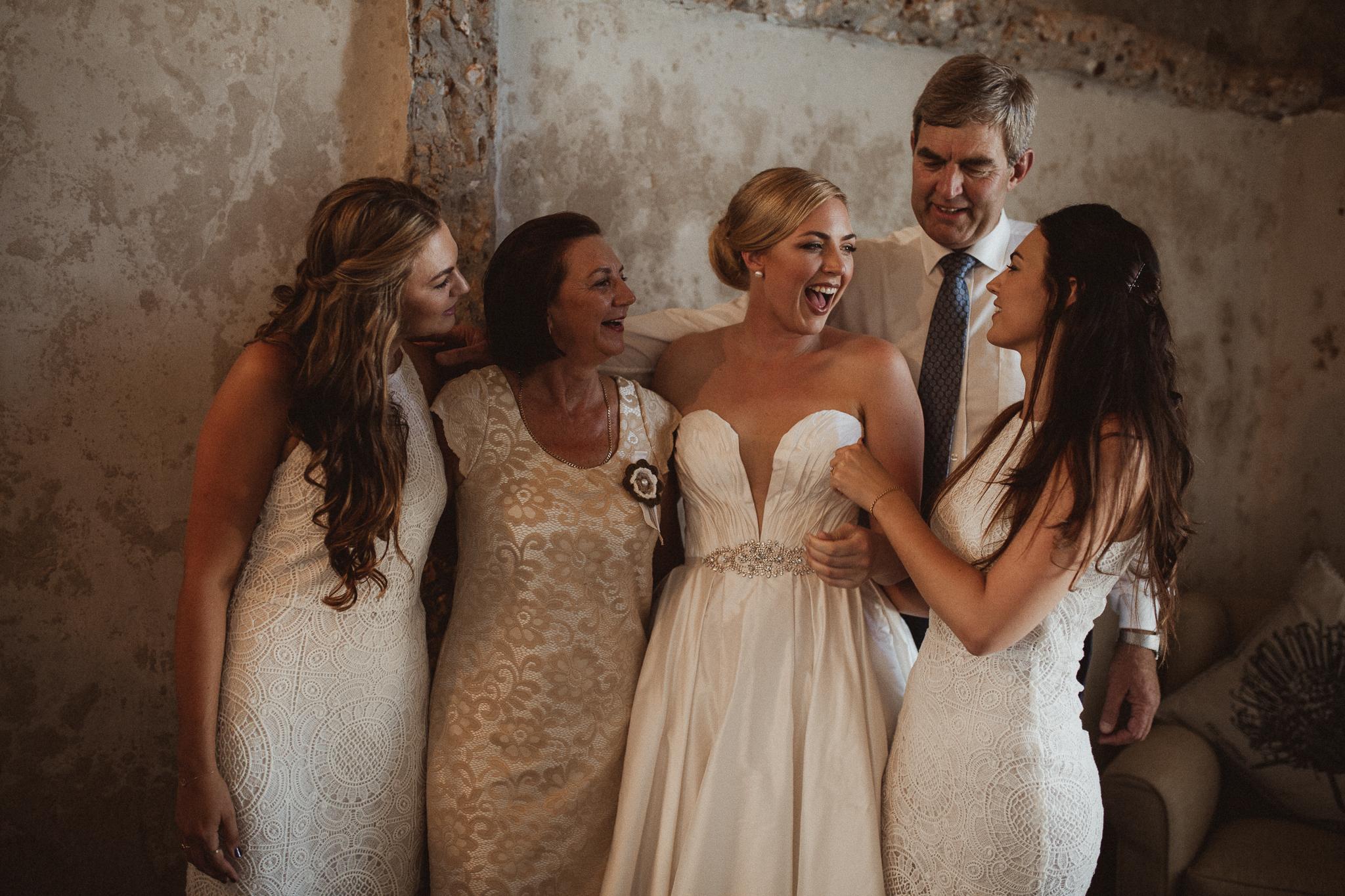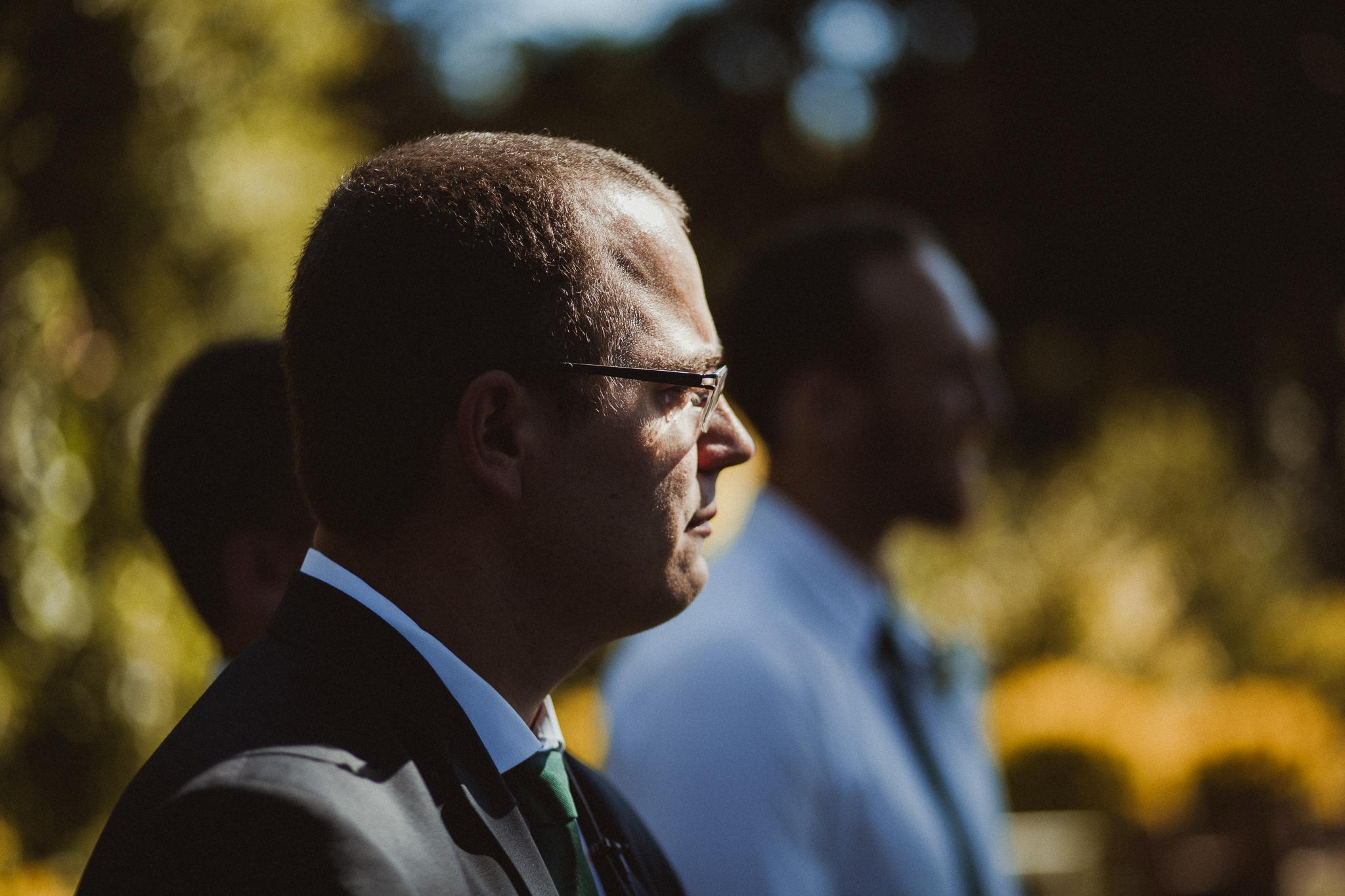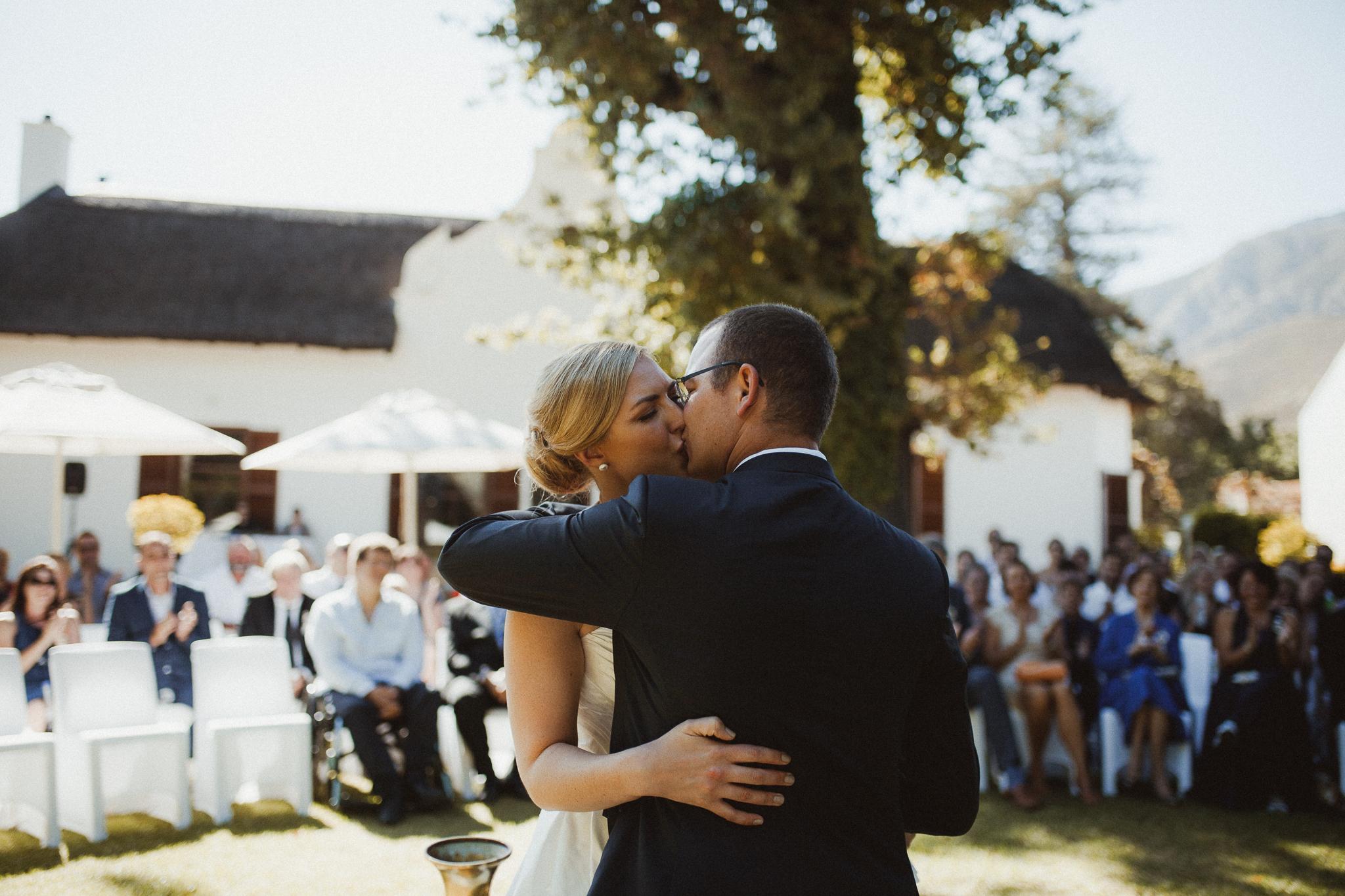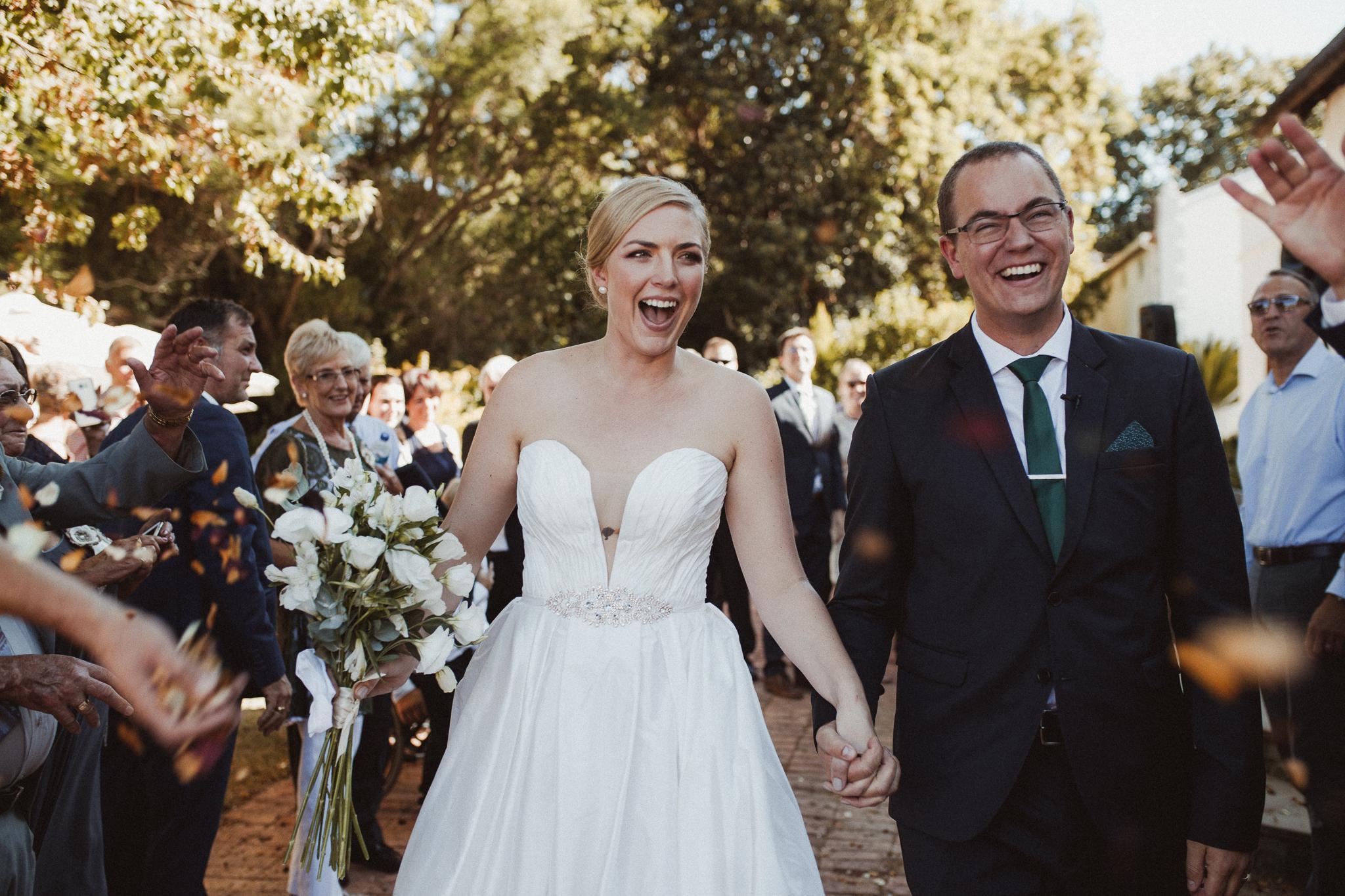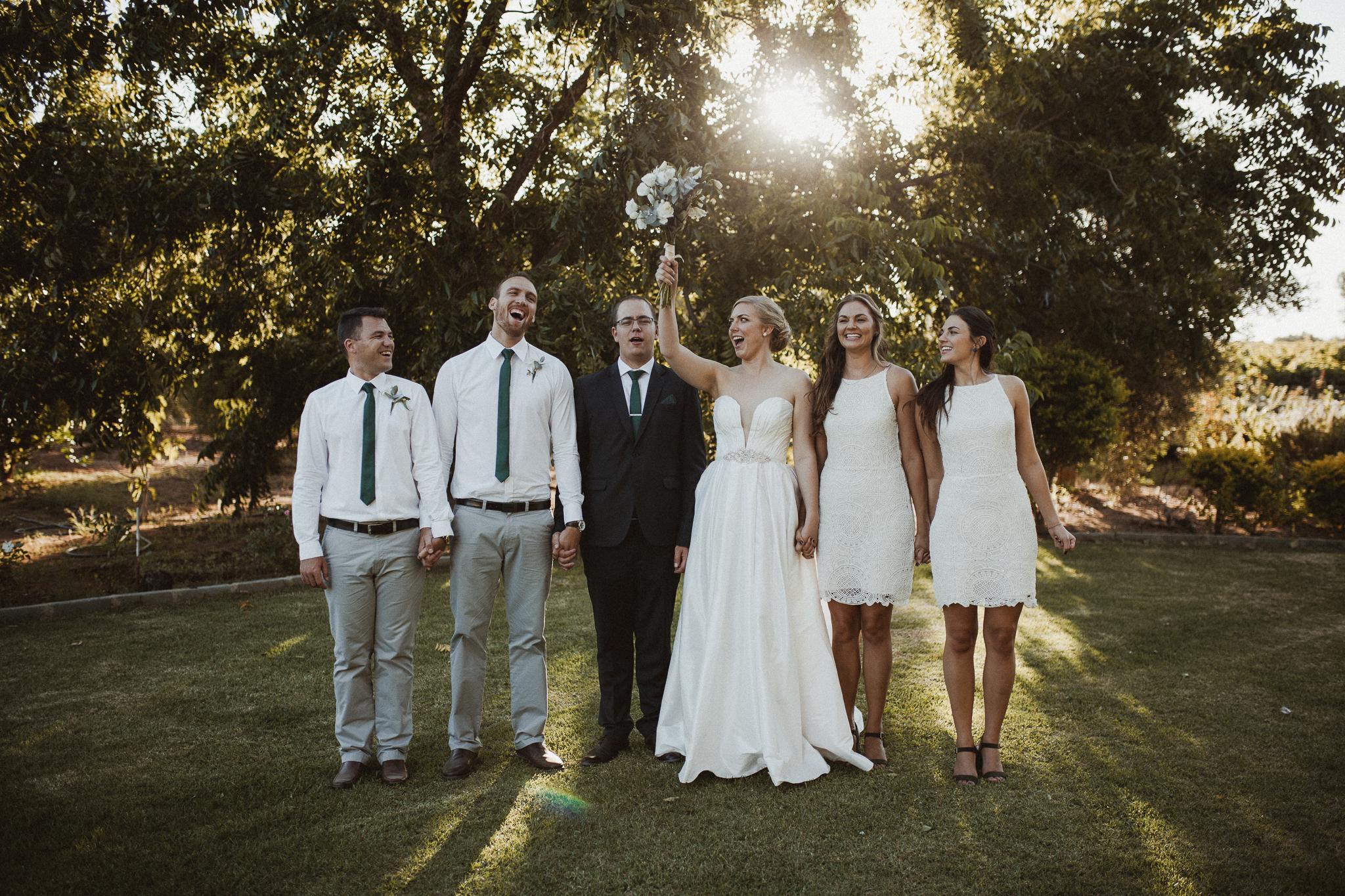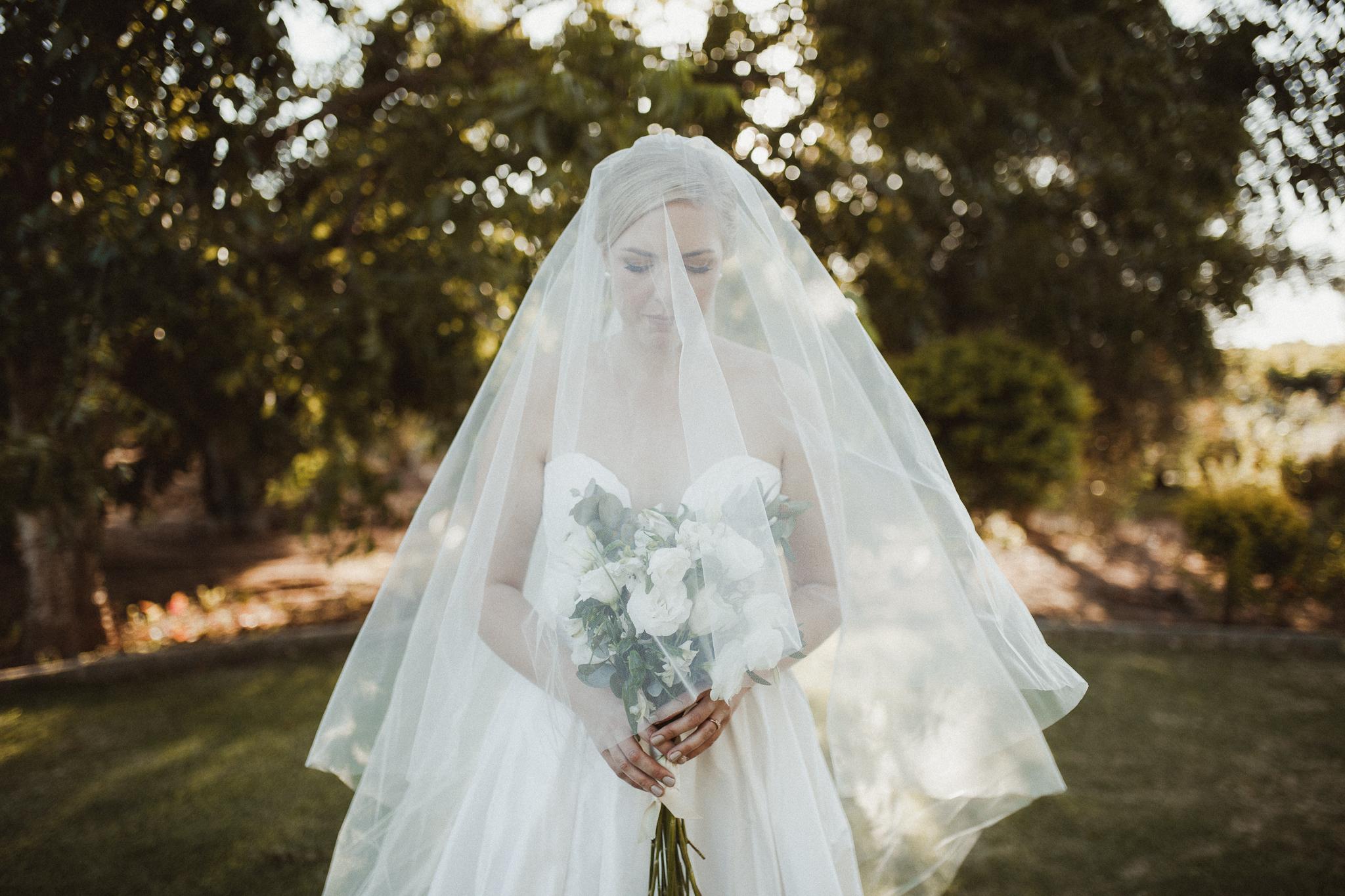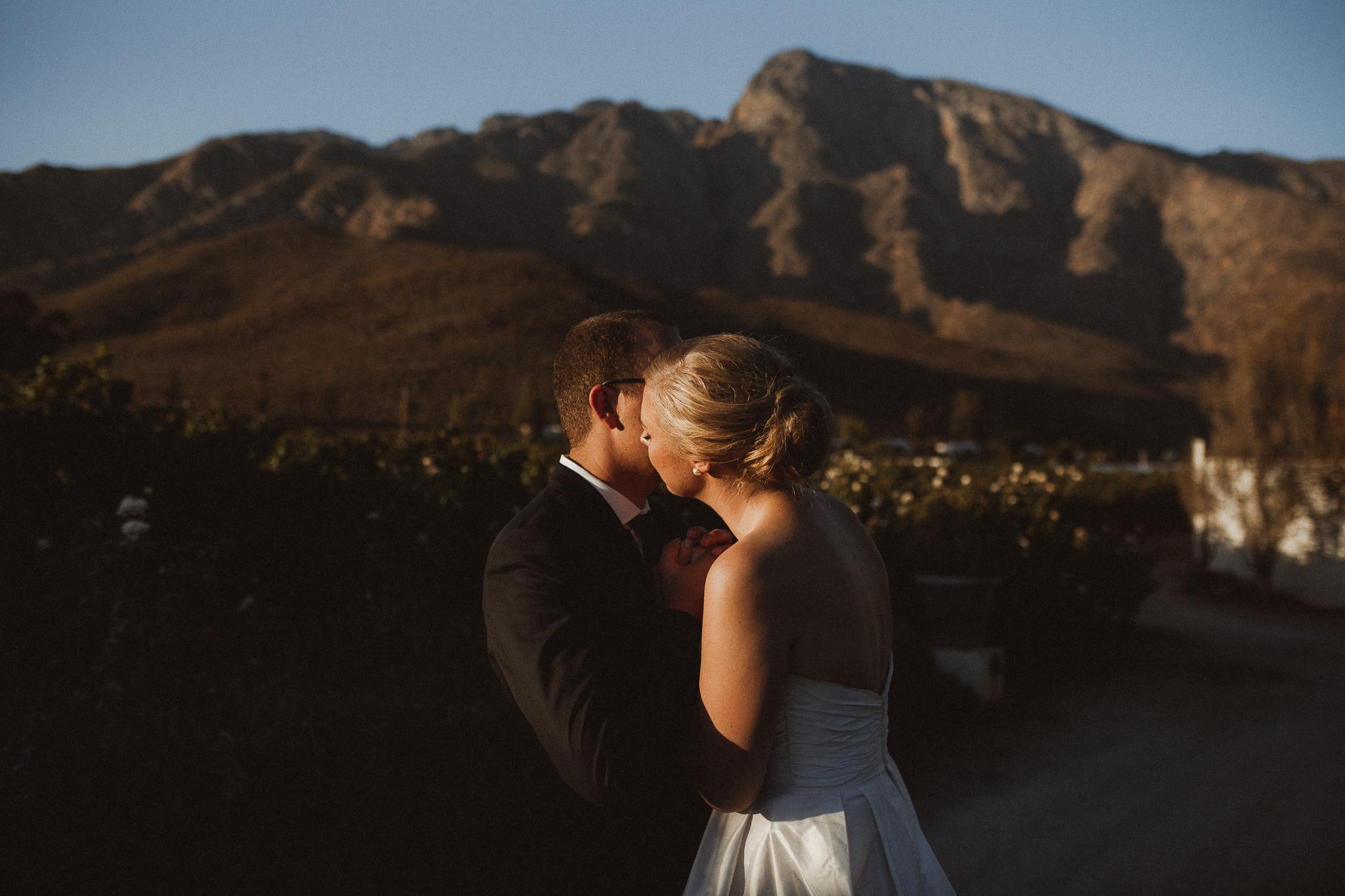 Venue | Leipzig Country House & Winery
Make-up | Helga Bridal Make Up
DJ | Boomroc
Photography | Martijn Roos Photography
Videography | Thomas Roos Videography